Invitation til Påskestævne i Holland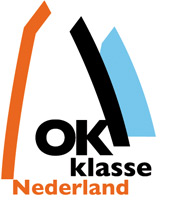 Den hollanske OK-jolle klub inviterer til påskestævne, som bliver afholdt af
Royal Watersport Vereeniging på søen Loosdrechtse Plassen

The Dutch OK-Association would like to invite all Danish OK-sailors to International
Easter Regatta 2015 organised by the Royal Watersport Vereeniging Loosdrecht .
The races will be held from 4 till 6 April 2015 at lake Loosdrechtse Plassen from,
KWVL, Oud-Loosdrechtse Dijk 151, 1231 LT , Loosdrecht.

KWVL being one of the leading sailing clubs in the Netherlands has a long standing track record in organising top quality races. It has organised many Dutch national championships. Outstanding facilities offer a good environment for social activities after the races.
Lake Loosdrecht is one of the larger lakes in Holland and is well known as an tempting place to organise races.

Provisional Program:
Friday 3 April : Training will be given by Jim Hunt former OK champion / Andy Davies Solo champion of HD sails.
BBQ at KWVL
Saterday 4 April:2 races
On saterday there will be-organised a dinner and sightseeing in Amsterdam for OK sailors by the Dutch OK Association.
Sunday 5 April:3 races
To be decided.
Monday 6 April:2 races

Theres hotel accomodation at the Loosdrechtse Dijk, campers could be parked at the club and a campingsite is nearby.

Questions? Dont hesitate to contact the Dutch Association.

20141219
De seneste kommentarer til nyheder:
---